Suffering … and Hope
There is much in this world that is sad, horrific, tragic. And yet there is also great joy–in the beauty of creation, the colors of a sunset, the love among family and friends, the laughter at the antics of a little dog, or cat, or whatever furred- or feathered-family you may have in your life.
But there is suffering in this world. We cannot escape it, no matter our life or financial circumstances, our health or lack thereof, our belief systems.
This week a seven-year old girl in Santa Rosa was hit by a car and thrown 10 feet by a hit-and-run driver. Amazingly, she got up with scratches and bruises and fear, but will be okay.
A four-year-old boy died this week when a framed picture fell off the wall, splaying glass everywhere and cutting his abdomen.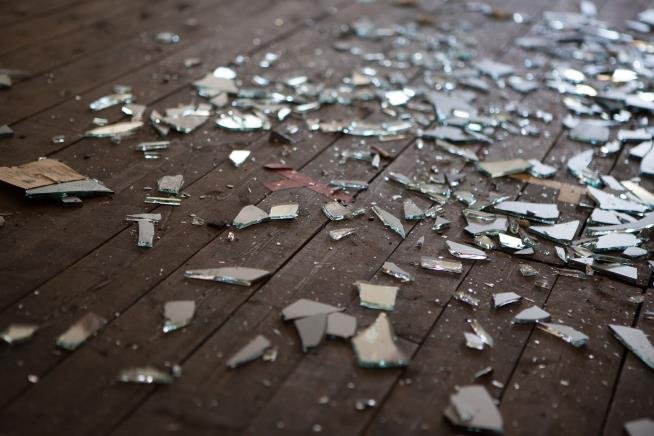 Stock photo (Getty Images / Birute)
A refugee family of nine in Canada was reduced to two when a house fire claimed the lives of all seven children and left the father in critical condition.
When my late husband was ill, one of my colleagues wrote that she was angry that this was happening to us because we were "good people." I was able to respond that God has not promised His followers no pain, no difficulties, ease or comfort. Matter of fact, He said that in this world we would have trouble. And why should His followers be exempt from the troubles that face so many in the world?
An old hymn by Annie Johnson Flint (1866-1932) says

God hath not promised skies always blue,
Flower-strewn pathways all our lives through;
God hath not promised sun without rain,
Joy without sorrow, peace without pain.
God hath not promised we shall not know
Toil and temptation, trouble and woe;
He hath not told us we shall not bear
Many a burden, many a care.
God hath not promised smooth roads and wide,
Swift, easy travel, needing no guide;
Never a mountain, rocky and steep,
Never a river, turbid and deep.
But God hath promised strength for the day,
Rest for the labor, light for the way,
Grace for the trials, help from above,
Unfailing sympathy, undying love.
Presence. That's what He promised. His presence in whatever circumstances we find ourselves. And as painful as life can be at times, His presence is enough.
And we have the promise and hope of heaven. No, that doesn't take away the hurts of today, but it does help give perspective on our lives.
In Lord of the Rings, Sam thought Gandalf and he were both dead, but then realized they were alive. He says, "Is Everything Sad Going to Come Untrue?" What a comment! That's far beyond whether good things will happen; it's the wiping out, the complete healing, of anything sad in our lives. But that hope is only through faith in Jesus Christ, who suffered and died to take the punishment for our sins–and then rose again, conquering death!
There is suffering … and we have hope … and Presence!
Keep your lives free from the love of money and be content with what you have, because God has said, "Never will I leave you; never will I forsake you." Hebrews 13:5, NIV